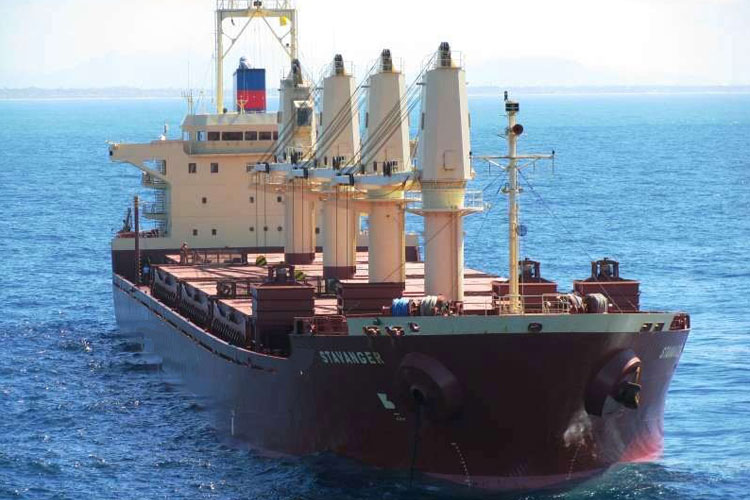 Commercial Management
We operate our Commercial Management activities from our head offices in Cyprus and are proud of often being considered the preferred carrier by large players in the industry.
Profound knowledge of charter party terms is one of the foundations on which the operations department is based upon.
MSM is actively involved in the management of commercial pools. The pool management covers the chartering, operation and financial management of the pools, as well as accounting matters. Transparent pool administration and management tools are primary keys for the company.
MSM can assist clients in their operation by providing information and expert advice on matters of:
Company/Vessel and Mortgage Registration

Selection of Flag

Ship Surveys and Shipyard Supervision

Sale and Purchase

Commercial Administration

Advise on Projects and Project Management

Insurance

Market Research
MSM's nautical and technical expertise is evident and justifiable in every matter pertaining to shipmanagement.
MSM's technical department is manned with highly skilled personnel with mainly seagoing experience, who receive constant training in order to keep up with the latest technology and changes in rules and regulations.
Our skilled staff can undertake newbuilding projects and all technical aspects of a vessel. The fields of technical support and preventive maintenance are enhanced in their effectiveness by a comprehensive computer based maintenance scheme and engine data monitoring program.
Latest technology on deck, on bridge and in the engine room is continuously being followed up and evaluated.
One part of MSM's quality service is the attention that we give to training. MarLearn, an advanced e-learning platform, is offered for free to all our crew and staff onshore, ensuring up-to-date online courses throughout their career.
All physical training activities of MSM are conducted in first class rated training institutions. The training centers are all certified for compliance with ISO 9001. MSM conducts courses in compliance with the IMO requirements, particularly the codes of STCW and ISM. The training centers operate state of the art bridge and engine simulators, maintain extensive range of deck and engine equipment for hands-on training, as well as live engine room equipment. The training centres have resources to upgrade seafarers of all ranks to achieve their further competencies.
With the goal of strengthening professionalism and expertise of all crew members, we have introduced one of the most advanced training schemes to educate our seafarers from Cadet to become Senior Officer. Our training schemes are of blended nature and combine shore-based training with onboard training and e-learning.